God Still Uses Lighthouses… Are you ONE?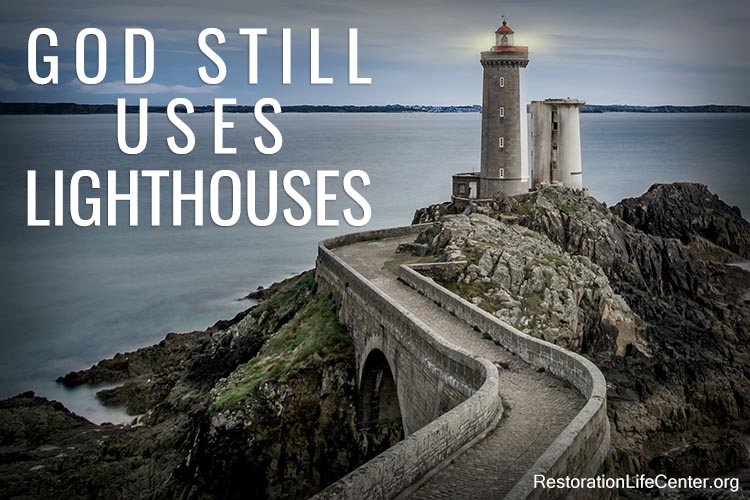 Every year I attend a Bold Venture Conference that my dear friend J. Lee Grady, of the Mordecai Project hosts for women. These conferences are different in many ways from most women's conferences. They are intimate, discipleship oriented, and designed for women to make connections and life long friendships.
During the course of the Thursday – Saturday experience women who attend have an opportunity to eat meals with one another, and share a small group experience with the same group of women after every session. Every year I enjoy being one of the group facilitators/mentors during our intimate time of fellowship together. Bold Venture is one of the highlights of my year.
During this years' Bold Venture took place at the Word of Life Church in Feasterville, PA on November 3rd – 5th, and once again I facilitated a small group.
One of the ladies in my small group left this encouraging note behind for me. As I read it, I was brought to tears and it triggered something in me that caused me to reflect about my life and the non-profit work I do.
At the Restoration Life Center we encourage and inspire young and adult broken women to discover their value, self-worth, and life purpose. I'd like to share the note with and hope it will inspire you as it did me. If you are currently helping others and consider yourself a beacon of light that guides others through turbulent times in life hopefully it will encourage you as well.
In John 8:12 Jesus said, "I am the light of the world; he that follows me shall not walk in darkness, but shall have the light of life". . . And we are encouraged in Matthew 5:16 to, "Let you light so shine before men, that they may see your good works, and glorify your Father which is in heaven".
We may not be keeping an actual lighthouse lit around the clock with candles, but in many ways we can be used by God to lead others into safety during turbulent times by walking in love and caring for them.
Don't ever think what do is minimal or insignificant. Be encouraged and let the light of Jesus's love shine through you. Although many may not see all that you do… HE DOES!! I hope this word encourages you as it did me . . .
BOLD VENTURE – Philadelphia Groups – 11.4.16
Coastlines have Light Houses, these lighthouses are in strategic places to guide ships, especially during storms. The ships were going from one place to another and needed to be guided where there were rocks and dangerous shore lines.
Young Ruth's family were responsible for a lighthouse on the New England coastline. She was a teenager with 2 young sisters and a mother who was ill. Dad had to leave (by small boat) for supplies of oil, food, and medicine.
Ruth became caregiver for mom, sisters, and especially keeping the lamps supplied with oil (all around the lighthouse) There was a violent storm and dad was delayed 2 weeks.
Every night Ruth climbed the 100 + stairs, trimmed the wicks, and kept the lamps filled with oil all night long.
Many ships were safely guided into the safe harbor because of seeing the lights. Remember ships are on a passage or journey from one place to another. . . Just like Life! When father returned he found out Ruth was diligent, faithful, and obedient.
I see you that way, Ruth. More importantly God has gifted you to guide many impacted with turbulent times on their life journey. You keep the light burning! Father gives you the oil, food, and medicine (bringing healing) to others.
You are equipped and called. You are a faithful daughter pleasing the heart of the Father. The younger sisters witnessed Ruth's example of faithful, love and dedication. Your "lighthouse" is bright withstanding the strongest storms.
Lighthouses last forever! We still use lighthouses today.
We still need oil. . . Bless you, dear one. May you shine forth forever.
Sandy Shead