IDEA #1: ORDER PERSONALIZED HAND-LETTERED ITEMS FROM LETTERING FOR FREEDOM
Help support the work we do by purchasing a personalized hand-lettered item from Lettering For Freedom's Etsy site. Lettering For Freedom is a local artist who supports organizations who advocate for women & children and fight against human trafficking. All the personalized hand-lettering items are sold on her Etsy site and 15% of all sales from her site will go to the work we do here at the Center. It's been a joy partnering with Shellie.
Shellie's story about our Partnership with Lettering For Freedom . . .
"The partnership between Pastor Ruth and I is truly a match made in heaven. One Sunday during service God put it on my heart to use my art to give to several local and global organizations that advocate for women and children and fight against human trafficking. Pastor Ruth's ministry was one of them. It was during that service I believe God also gave me the name "Lettering for Freedom". Literally two days later Pastor Ruth left a message on my husband's phone asking that I would call her as soon as possible regarding an idea about partnership. I knew immediately it was confirmation of what God had told me two days prior because there is no way she would've known what was put on my heart. I am so thankful for Pastor Ruth and her wealth of wisdom and generous spirit and it's such a privilege to partner with her. Without a doubt, the best is yet to come!" Shellie Santiago
IDEA #2: GIVE A GIFT CARD TO A WOMEN IN NEED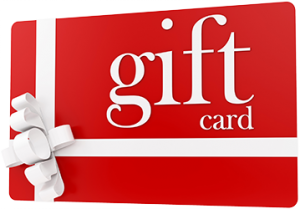 Another way you can give back is by purchasing a "Gift Card". You can either bring or mail them to the Center. We have many women who are in need and a 'Gift Card" would be a wonderful gift to them and their families. A gift card to the Mall, and/or any of the local food stores, i.e. Weis, Giant, Redners, or Wegman's would be perfect. Any would be a tremendous blessing to the women we serve here at the Center. You can either mail them to our center or drop them off at:
Restoration Life Center
546 W Hamilton Street, Suite 415
Allentown, PA 18101
ATTN: GIVING BACK
IDEA #3: DONATION TO RESTORATION LIFE CENTER AND CONSIDER BECOMING A MONTHLY DONOR
Please consider giving either a one time donation, or becoming a monthly partner so we can continue our work at the center. We will soon be launching our giving campaign and it's our hope to have 100 people who will commit to donating a gift of $25.00 on a monthly basis in 2017. Won't you prayfully consider becoming one of them?
DONATE
Restoration Life Center Gift Store Ideas
IDEA #4: PURCHASE SOMETHING FROM OUR GIFT SHOP
Consider purchasing one of our hand crafted gifts items for your friends and family. All proceeds from your purchase go to help Restoration Life Center.